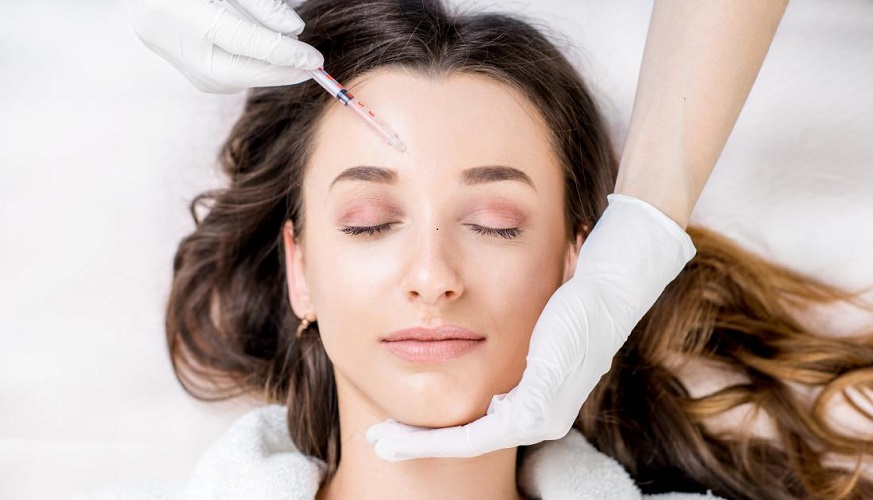 What's the Difference Between Dermal Fillers and Botox?
Many of us don't like the thought of getting older. It's not so much the aging, as the side effects of getting older. That's why many people look at Botox and dermal fillers as a way to combat some of those more common side effects – wrinkles.
But during your homework phase, you may come across mention of both Botox and dermal fillers. What's the difference, and do you need one or the other to slow down the signs of aging? Read on to find out.
What is Botox?
Botox is a cosmetic injectable and muscle relaxer made from bacteria. For over two decades, it has been used to treat muscular conditions and neurological disorders that result in muscle weakness. It's even useful for the treatment of migraines, overactive bladder, and vaginismus.
Its use in the cosmetic field is also widely known, for it can treat the wrinkles that form between your eyebrows and around your mouth and eyes. As you age, these wrinkles become more pronounced, and the job of Botox is to relax them and reduce their appearance.
A licensed medical professional injects Botox into the muscles that are causing those wrinkles. It takes just a few minutes, but the results can be evident in just days. Botox isn't, however, useful for fine lines that are the result of collagen breakdown.
Is Botox Effective?
Most people experience results within one week of using Botox, and side effects are minimal. If you have had Botox as a treatment option for a condition, then you may notice an improvement with that condition within days.
There is no recovery time with Botox, and it may last between three and four months. Maintaining the results will require additional Botox treatments.
Are There Any Side Effects of Botox Treatment?
Many of the risks associated with Botox can be reduced by being in good health when the treatment occurs. Botox also isn't recommended for people with neuromuscular diseases such as multiple sclerosis, pregnant or nursing women, those with skin issues, and anyone with weak facial muscles.
After treatment, some people notice bruising at the injection site, headaches, temporary drooping eyelids, and red irritation and redness.
What are Dermal Fillers?
Dermal fillers, while similar to Botox, are not the same. Like Botox, licensed medical professionals use them to treat smile lines. However, some people also use them to plump up cheeks or lips or to reduce the appearance of scars.
There are several different types of dermal fillers on the market, and many of them are used for soft tissue along smile lines. The United States Food and Drug Administration has approved a variety of dermal fillers for use, including:
Collagen – lasts for up to four months
Polymethylmethacrylate beads – permanent
Poly-L-lactic acid – lasts for up to two years
Calcium hydroxylapatite – lasts for up to 18 months
Hyaluronic acid – lasts for up to 6-12 months
Are Dermal Fillers Effective?
The effects of dermal fillers generally last longer than Botox, but it depends on the filler you choose. What's more, you will require ongoing treatment to maintain the results, just like Botox.
Are There Any Side Effects of Dermal Fillers?
Using dermal fillers comes with more side effects than Botox, but severe side effects and reactions are rare. Some people notice itching, redness, bruising, infection, numbness, scarring, an allergic reaction, and sores. Allergy testing before dermal fillers can mitigate some of these risks, and smokers are discouraged from receiving dermal fillers.
Both dermal fillers and Botox can be a sound treatment option for a variety of conditions. Talk to a trained medical professional about how either Botox or a dermal filler could be right for you.